AMERICAS TOP 10 LMT in KANSAS CITY
https://www.americatop10.com/missouri/kansas-city-mo/top10/massage-therapists/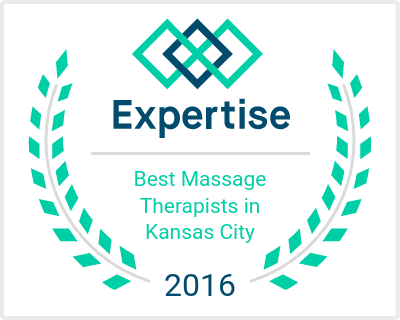 I have been practicing the art of massage therapy for over 12 years, and I LOVE  what I do! :)
I graduated from High Tech Institute in 2005 with an Associates in Applied Science.
Nationally Board certified (BCTMB), 
Licensed in the state of Missouri, and insured by MMIP. 
My best tribute is my 
extensive research in the treatment of Sciatica and 
Fibromyalgia. I am also very effective in the remedy of 
neck and shoulder syndromes.
I have taken continuing education in plantar faccitis, hot 
stone therapy and energy work.
I am very interested in energy healing and am finding my path to help better promote balance within the body. My annual hobby, crystal mining helps me recharge.
 Testimonial's
(names have been abbreviated)
 "

Hey, Marci! Thank you so much for the massage. I feel so much better today!" FB



 "

I'm really impressed with the location. It's very posh. Well, just thought I'd drop

you a line and tell you how glad I am to have found you. I won't consider anyone

else for a massage. You have a lifelong client here." MS



"Thank you for helping me with my back pain!"M
"I have traveled around the world and been to many spas.  Marci gives the best massage I have ever had."KG
"Marci does a great job helping me with my aches and pains." E
"Very Good!! I had a massage by Ms. Rush, she was very professional and right off the bat knew my trouble areas." 

JD KC,MO
"The massage felt GREAT!! I was completely relaxed and felt like I was on my way to Heaven!!" CB Raytown,MO
"Great! Had a tight shoulder and she loosened it up!"CH Blue Springs, MO
"Fabulous! Marci was great! I WILL be back!" CL Belton, MO
"Marci Rush was just great and so nice! Best massage ever!" SW KC,MO
"My massage was the best massage I've EVER had- Thank You Marci!"   DD Raytown,MO

Visit my facebook pages
or
https://m.facebook.com/bestmassageinkc/?ref=bookmarks